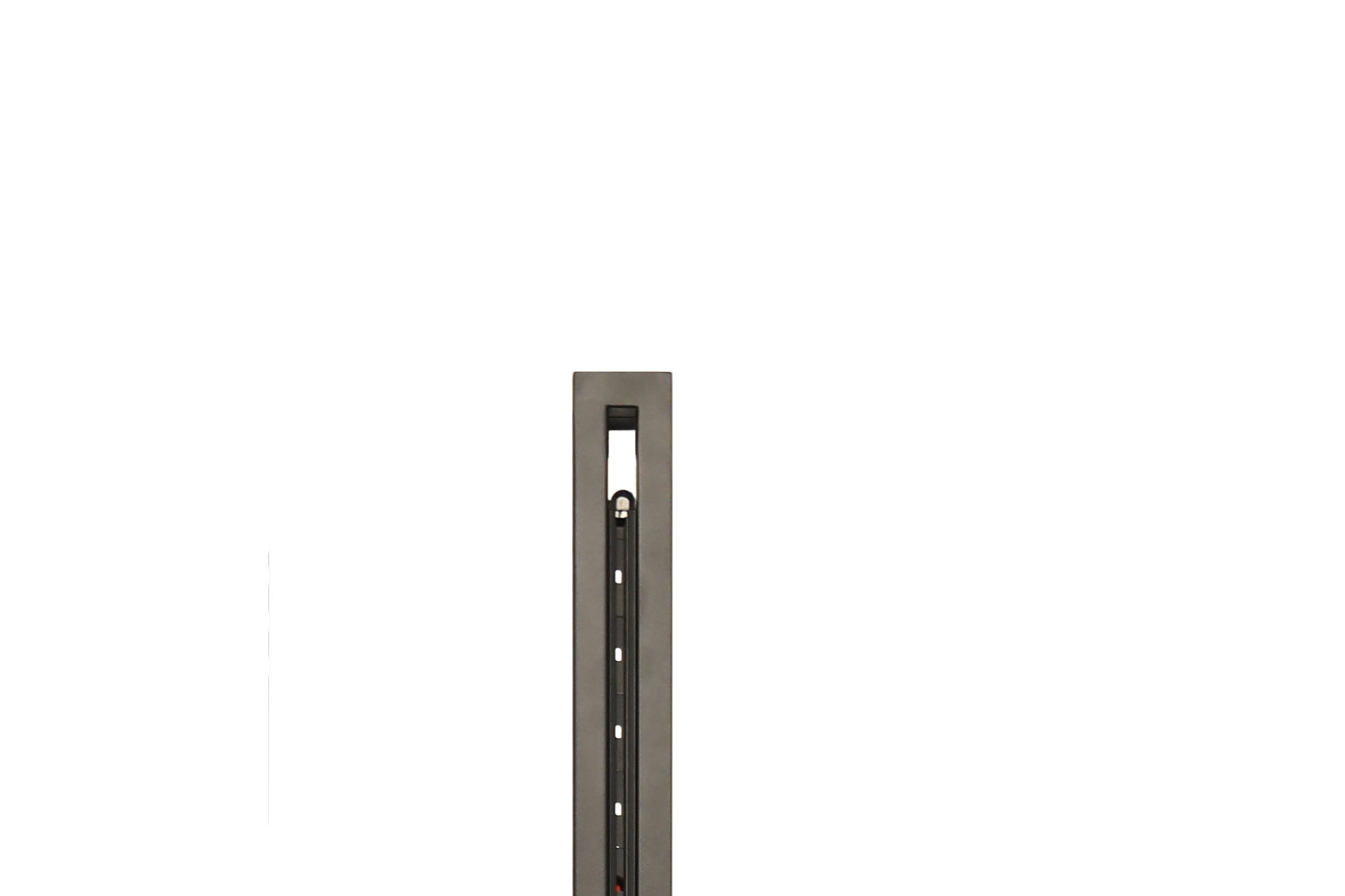 Engage Inlay is an electrified track designed to be inlayed into metal frames, wooden panels or anything you desire. Its nature of being amorphous allows the tracks to blend into everything seamlessly, visible only as a shadow groove retaining the design aesthetic.
Inlay in everything
Engage Inlay's versatile electrified track can be embedded into 18 mm groove boards or metal frames made from 18 mm tube visible only as a shadow groove. These tracks blend seamlessly into the backdrop allowing designers to create an infinite array of display configurations.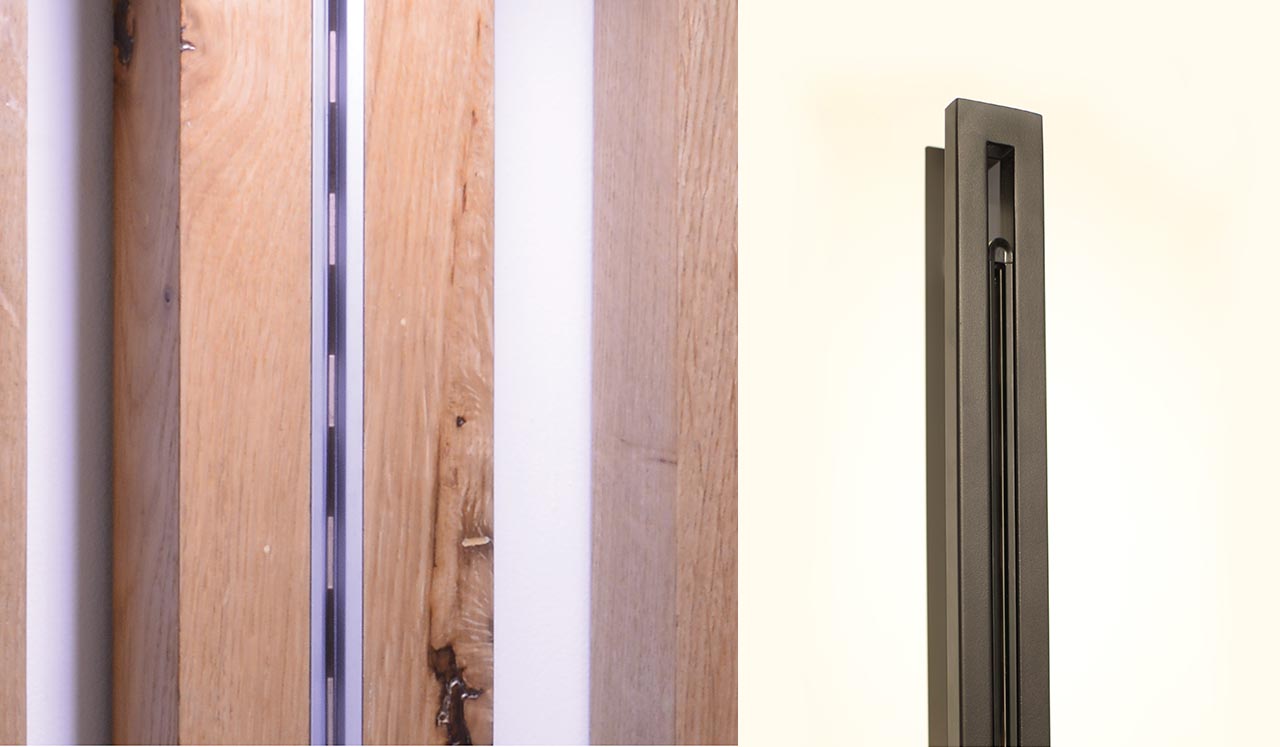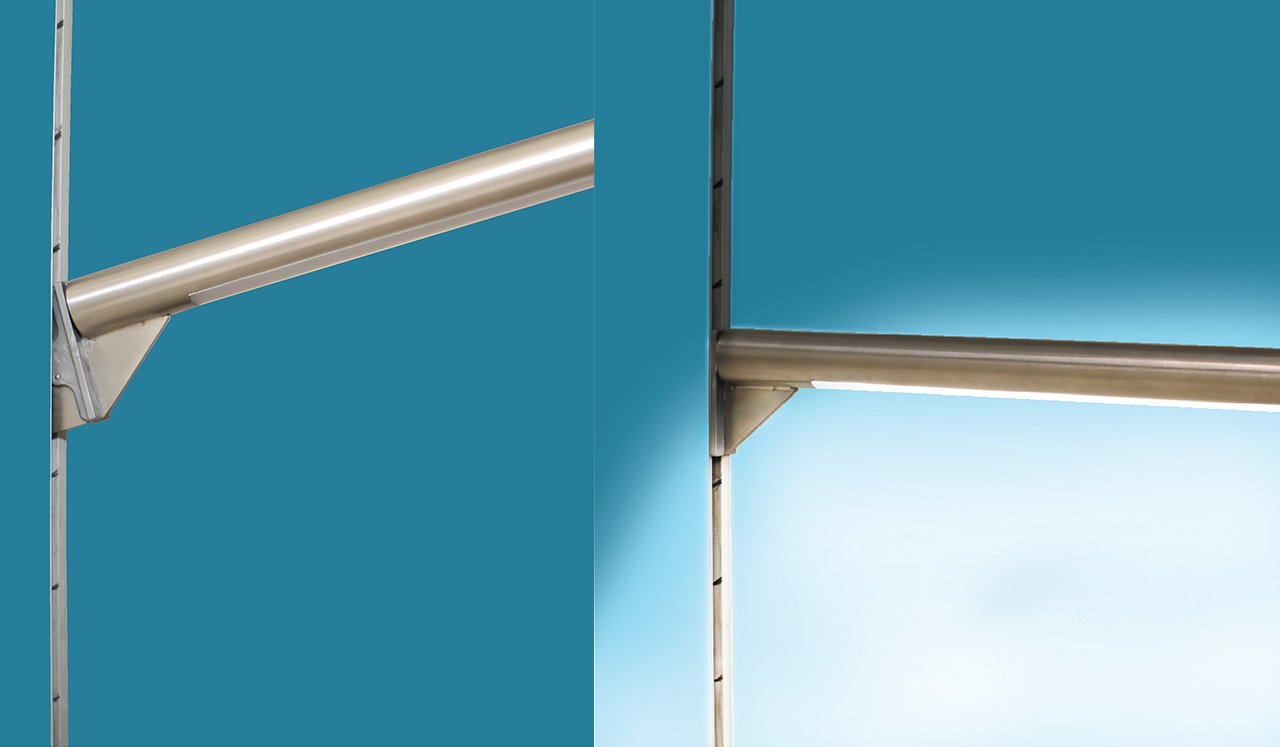 Power to Empower
The anodised aluminium electrified tracks carry a low voltage 24 volt DC current through insulated copper strips which allows plug n play of accessories anywhere along its vertical access.
Effortless Quick Fix
The Inlay panel assembly comes factory fitted with the embedded channel and is simply hung onto the wall using a specially designed wall fixing mechanism.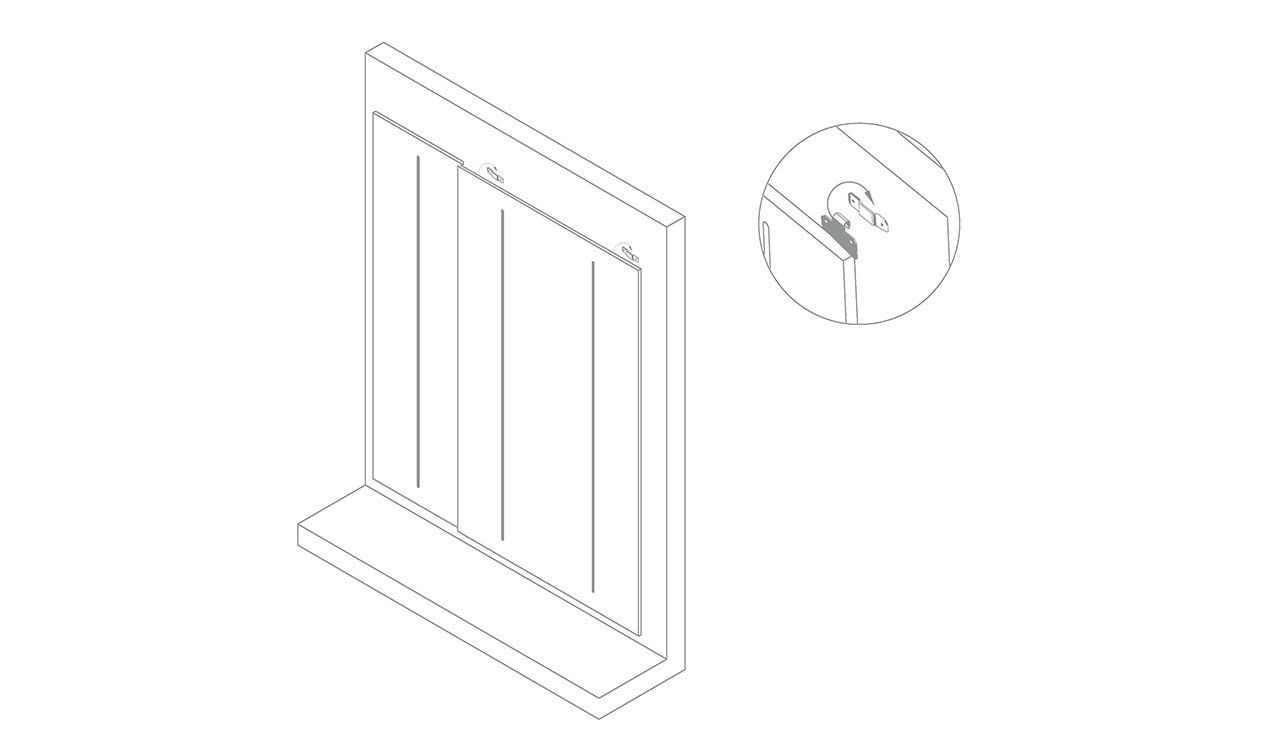 VISUAL MERCHANDISE ELEMENTS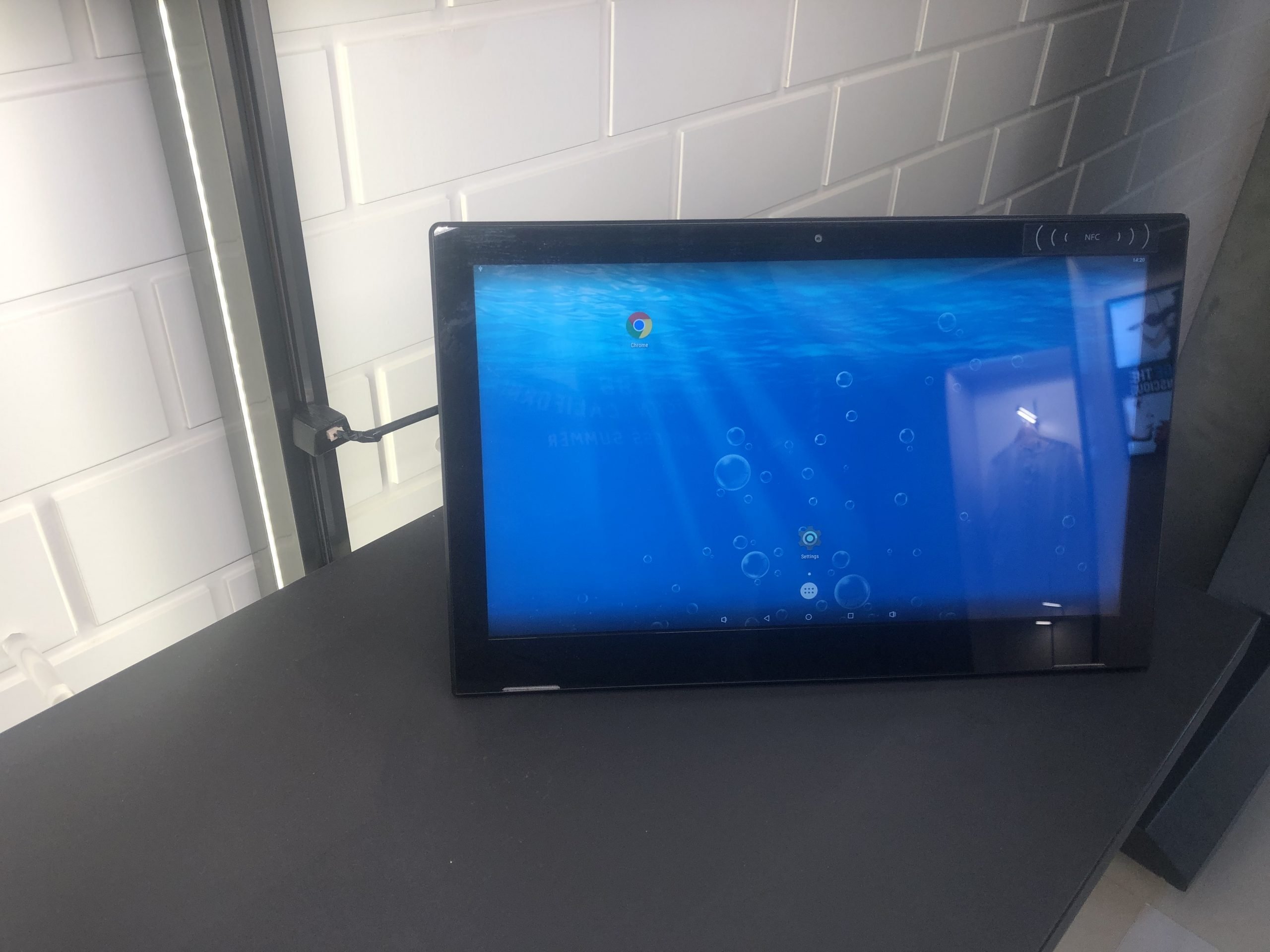 Plug n Play
'Plug n Play' is a specially designed adaptor that empowers designers to draw the power from the electrified uprights as and where required to plug n play VM elements such as aroma dispensers, digital displays, illuminated signages, backlit signages, etc.
Aroma Dispenser
An aroma dispenser that can be plugged into every rack that infuses the 4th dimension into the retail story. It diffuses a wisp of aroma that thrills the neural pathway to create a subconscious association with the brand.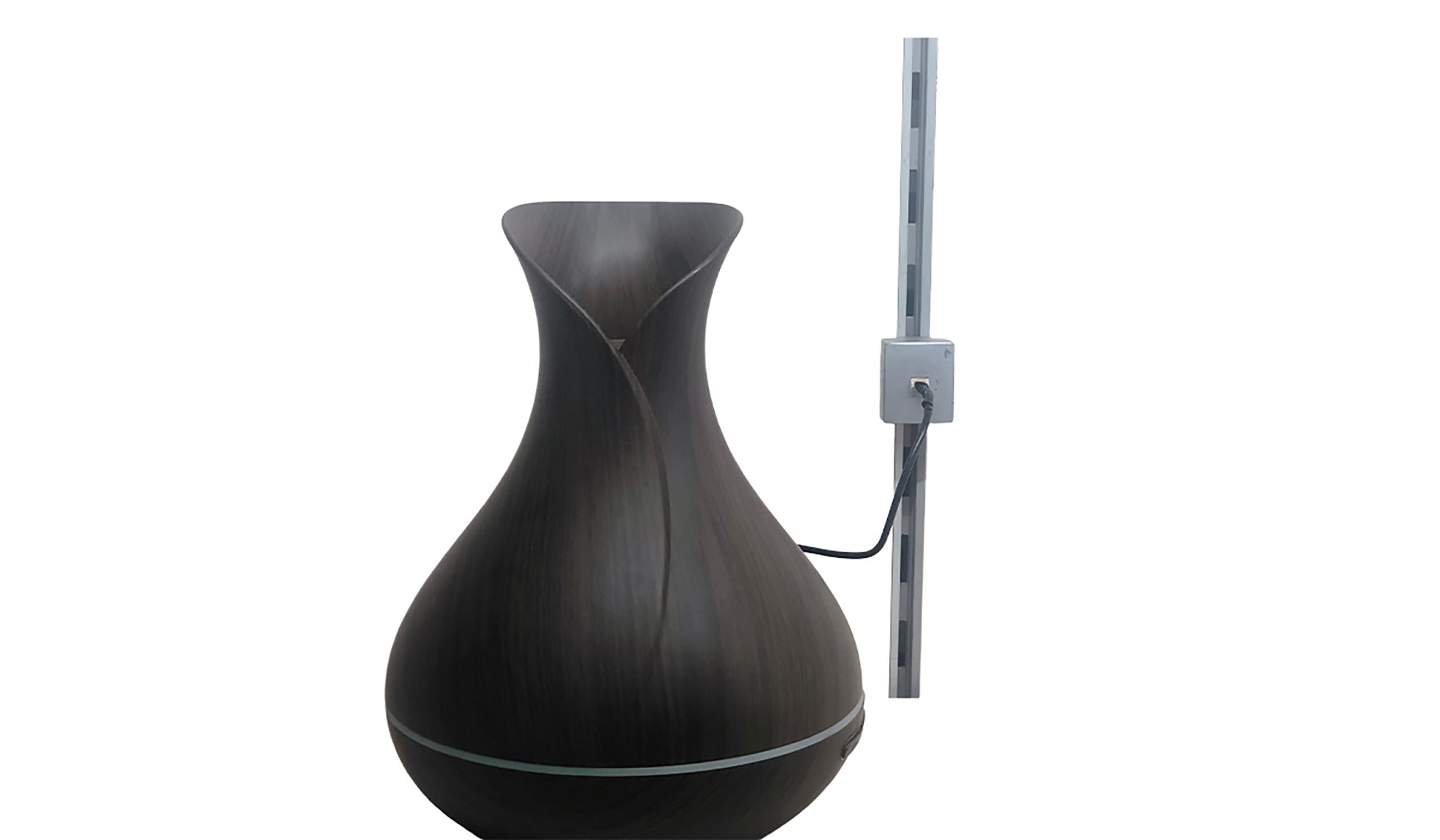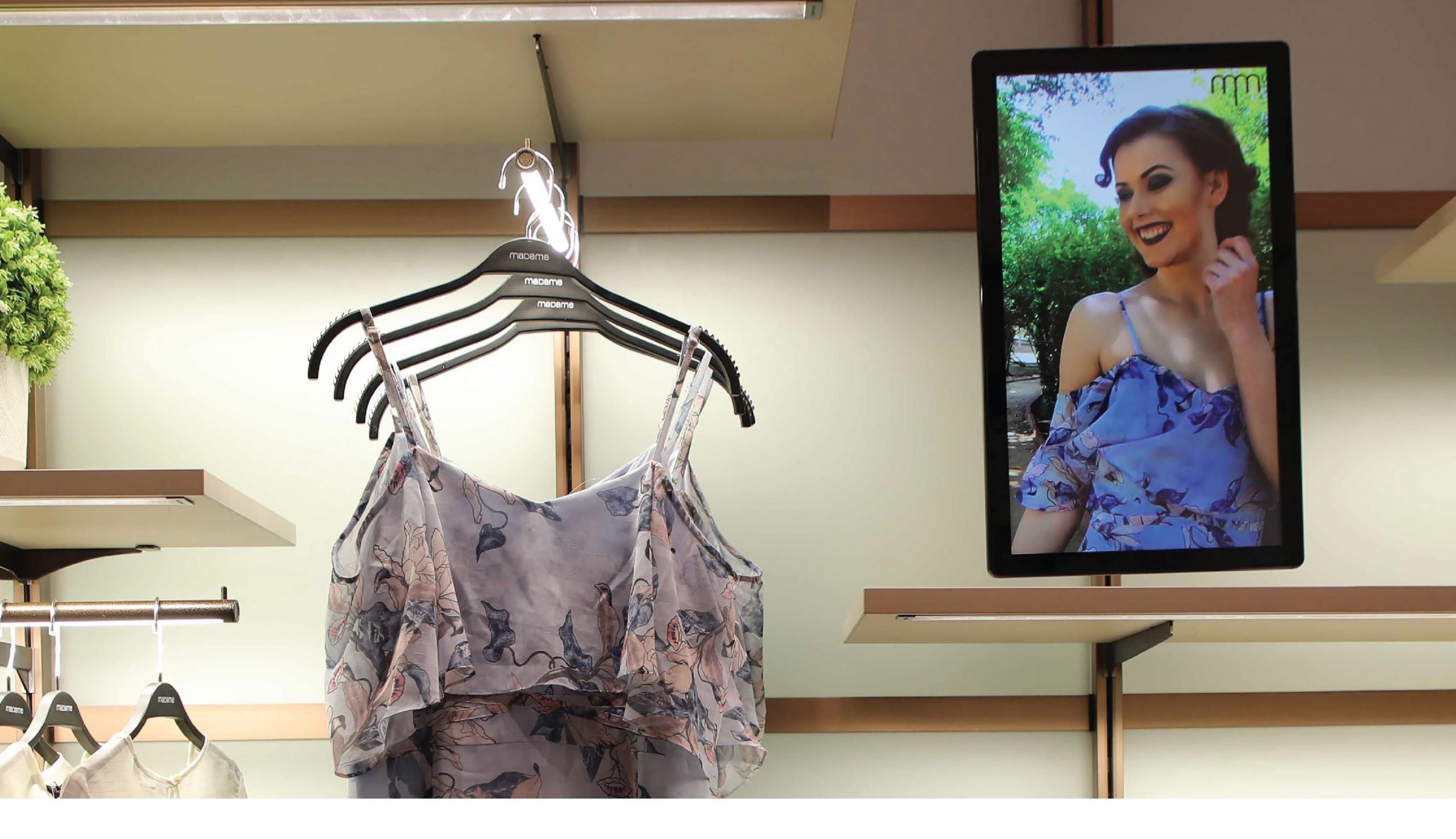 Right message at the right place
Purpose-built touch screens and digital displays that draw power from the engage electrified tracks allow retailers to place captivating visuals and video feeds in line with the merchandise for maximum impact delivering the right message at the right time at the right place.
Easy Checkout
Touch screen interfaces are mounted and powered directly from the engage electrified tracks which allow the use of endless aisle technology and empowers the retailers to enable easy self-checkout. The shopper can select the product, make the payment and walk home with the product in 3 simple steps.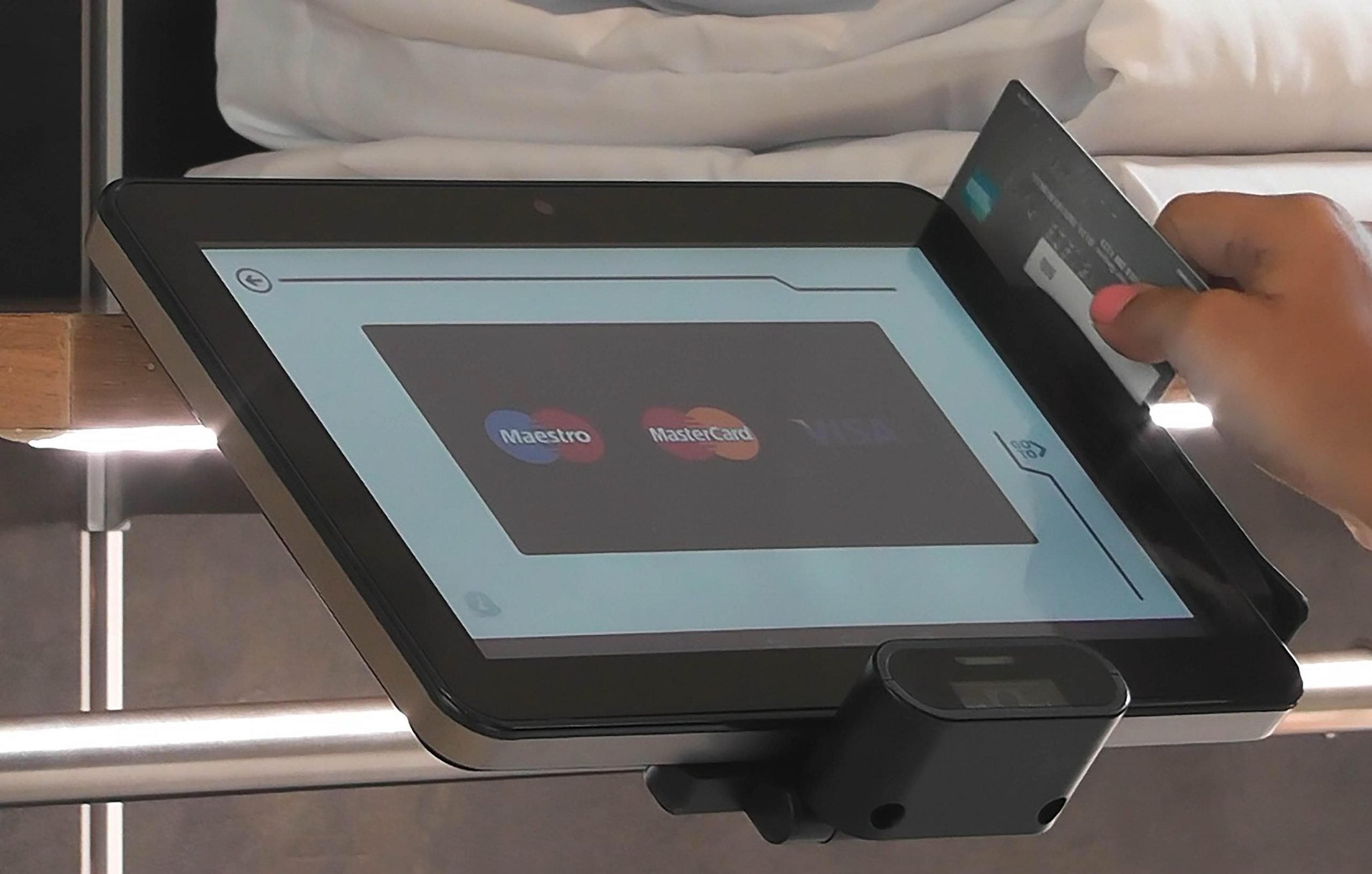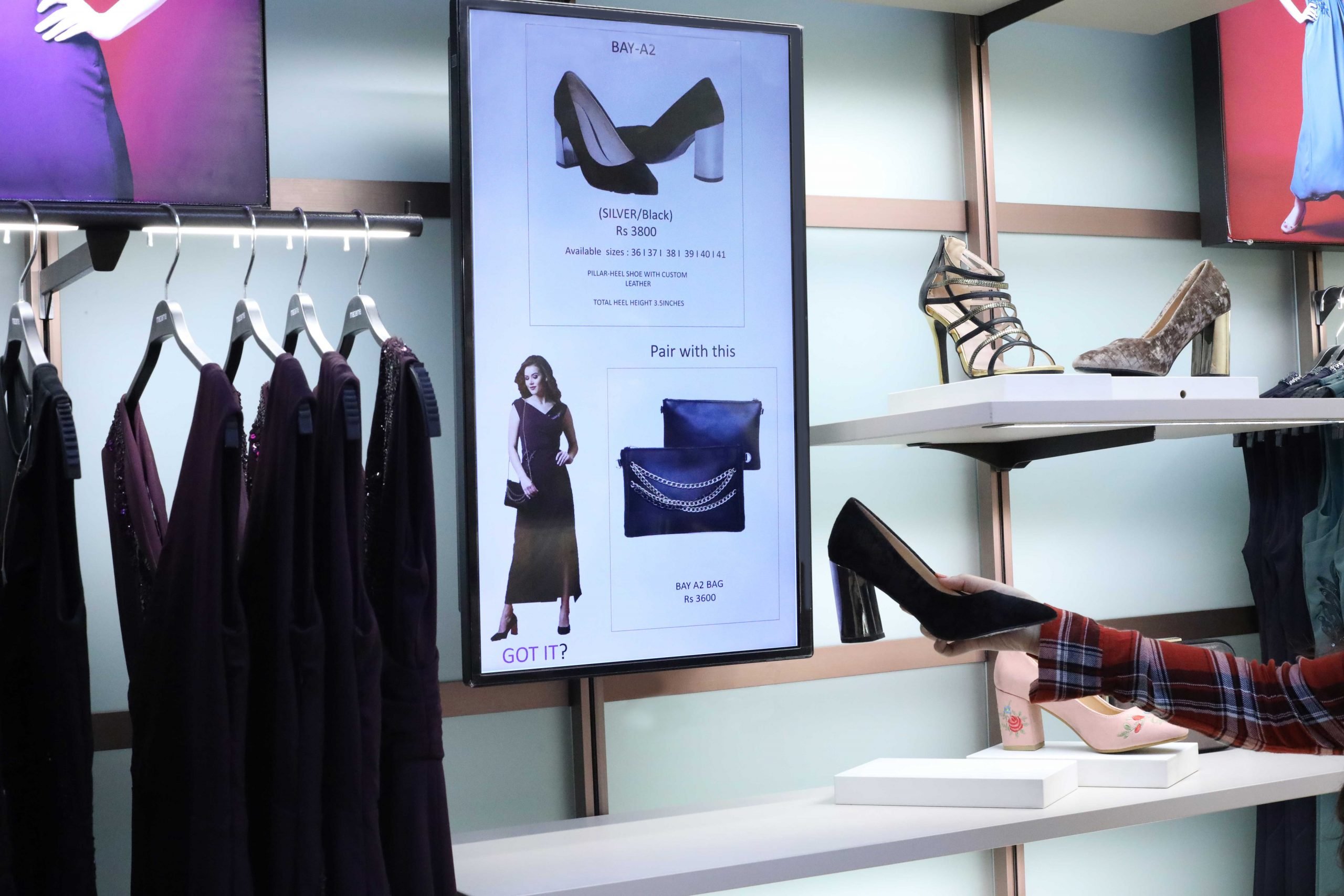 Smart Assistant
Transforming the shop to a smart shop has been simplified by integrating especially engineered smart screen and RFID sensor into the shop fits. The sensors act like a triggering mechanism to provide a host of product information that enables the abilities to upsell and cross-sell.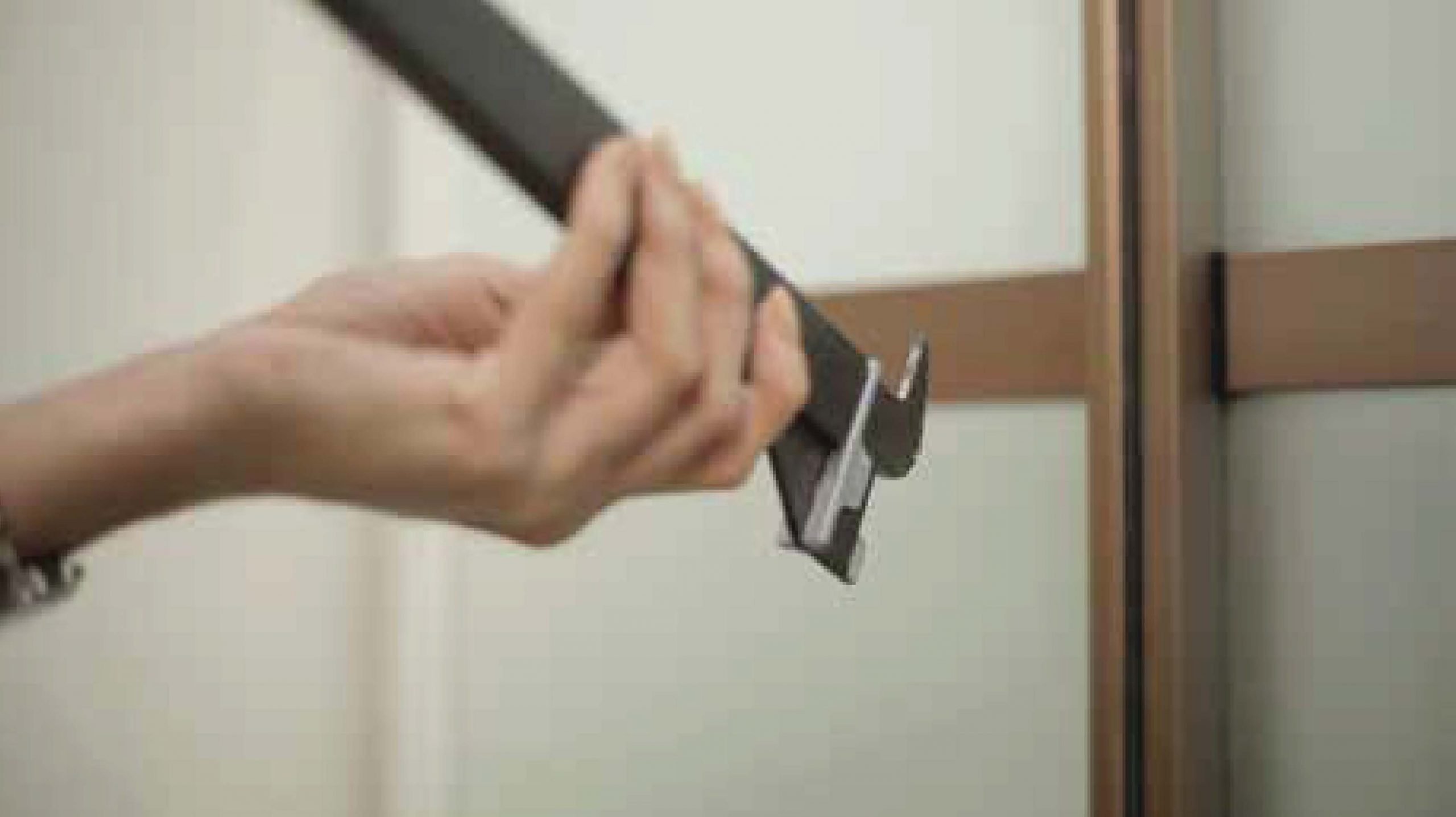 Gravity Lock
All Engage accessories are equipped with INSYNC's signature gravity lock mechanism making the merchandise act as a safety lock.
Anti-Shake
All accessories of Engage Fit N Light are unshakeable. The channel mounted accessories are specially designed to eliminate the common problem of lateral movement.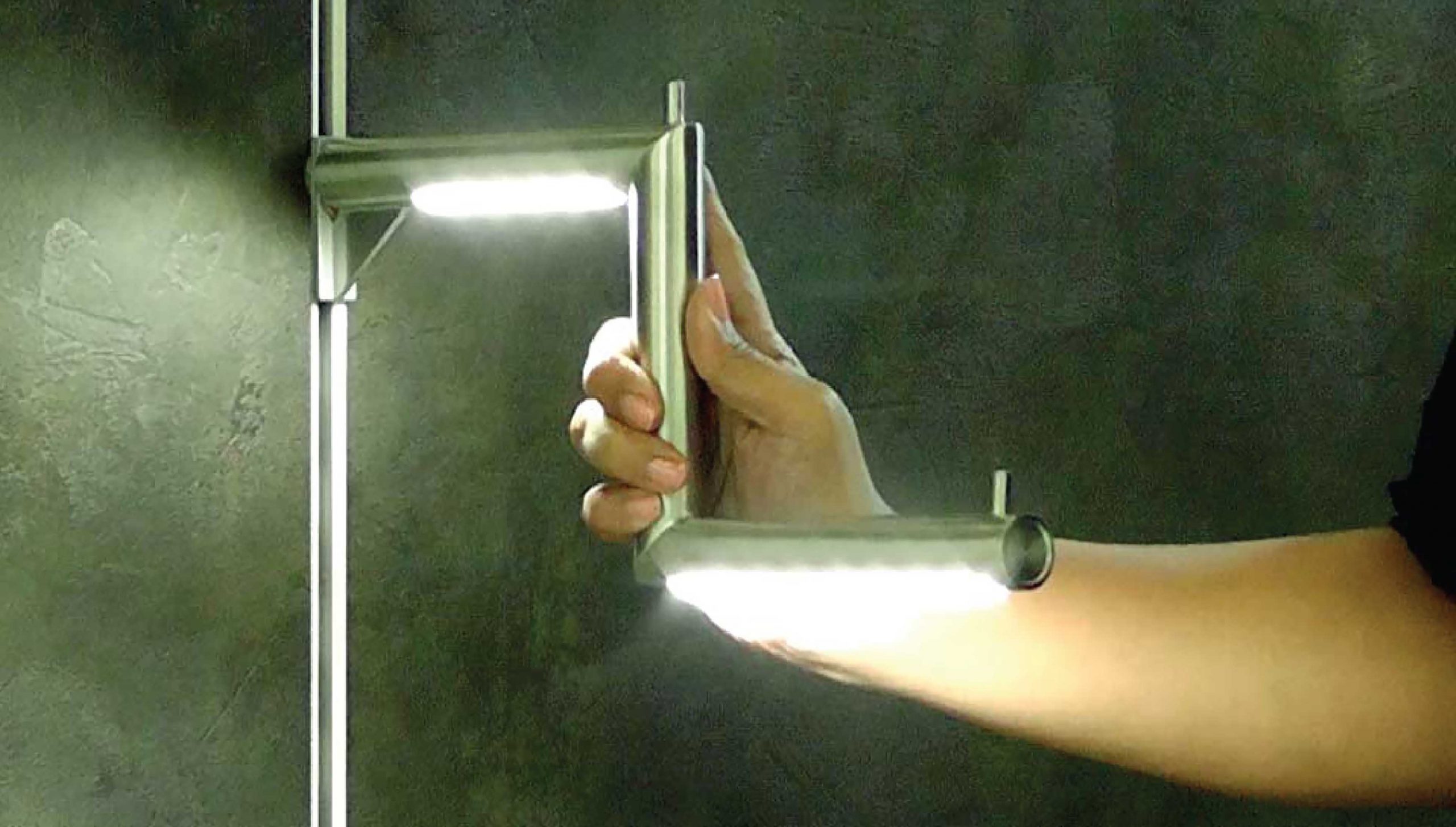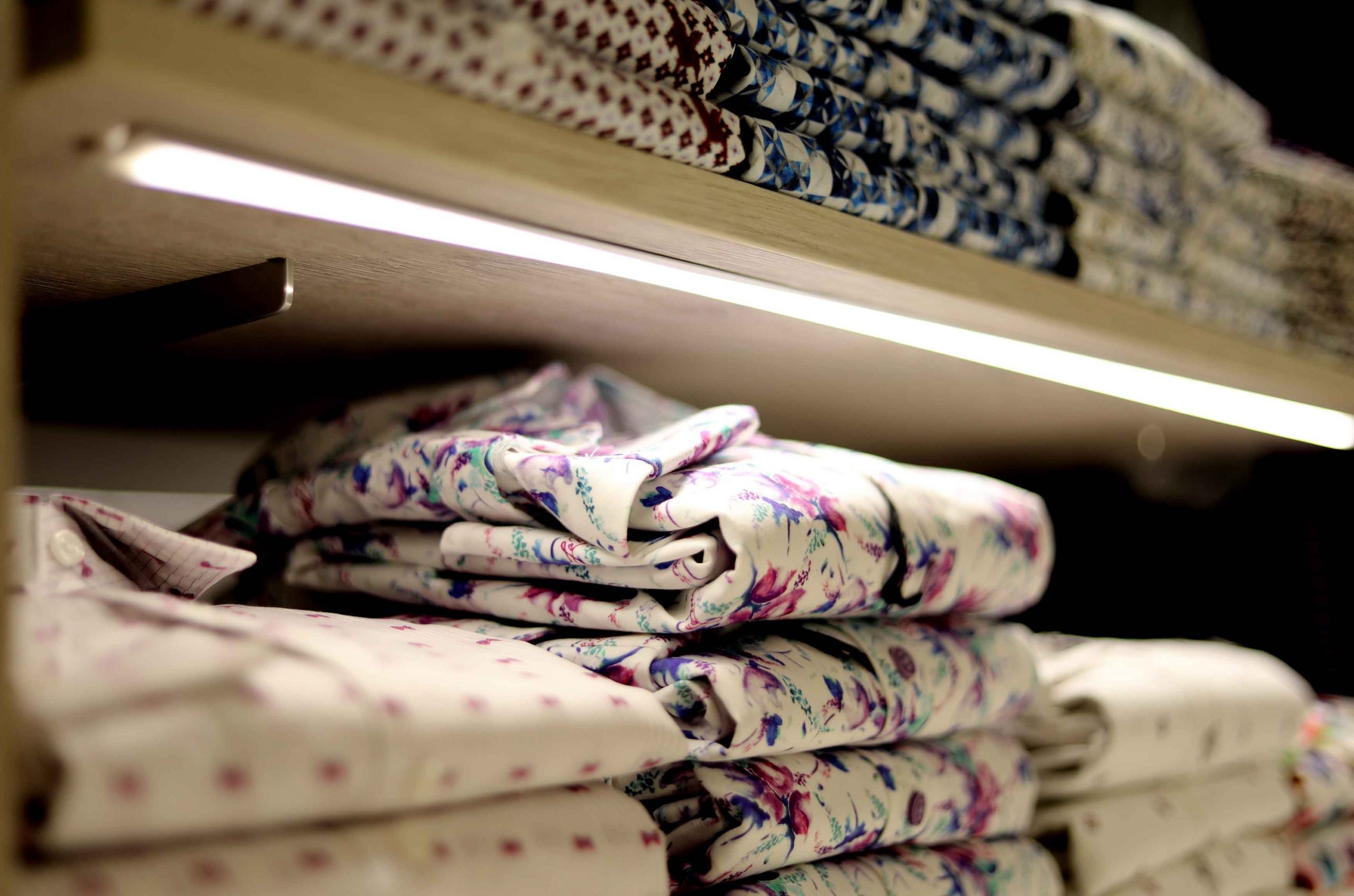 Fit-N-Light
Shelves and accessories are embedded with LED lights to illuminate every merchandise on the display. These can be fitted or moved around very easily by visual merchandisers. It's as simple as Fit n Light