SYNTRACK CEILING TO FLOOR
DYNAMIC AND POISED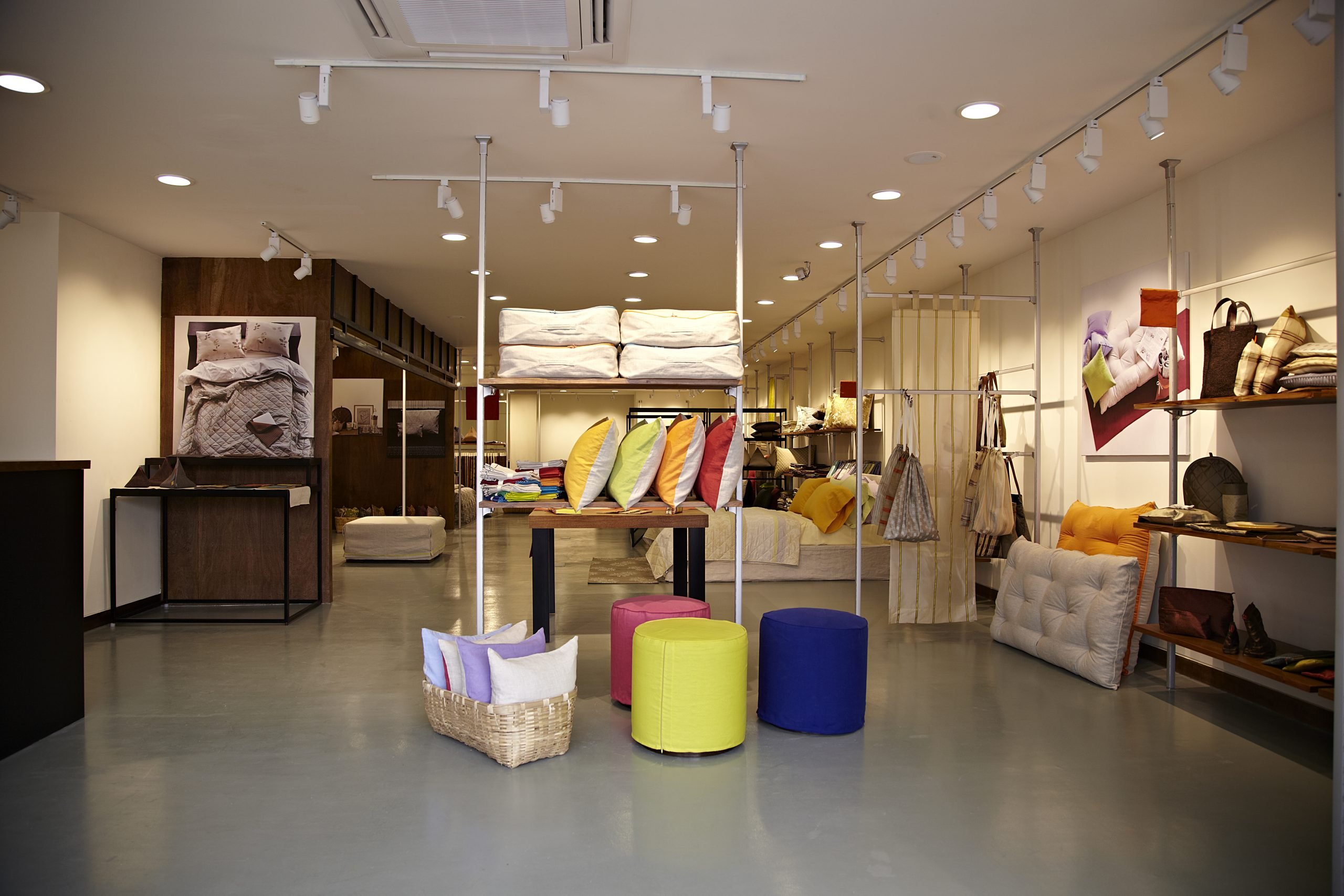 This Syntrack upright can be used on all 4 sides making it a powerful solution to create mid floor partitions.
Download Catalogue
Material Finishing
Syntrack tracks and accessories use highly finished aluminium with smooth contours to give an interesting play with light, creating alluring merchandise presentations.
Syntrack is available in an attractive satin silver finish with accessories in a complementing satin chrome.
Shimmering black tracks are complimented with midnight chrome to create a mystique filled merchandise arrangement.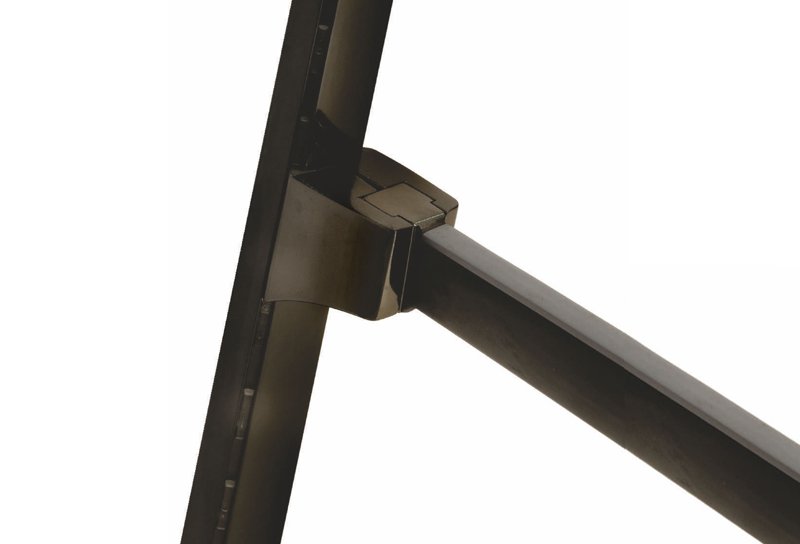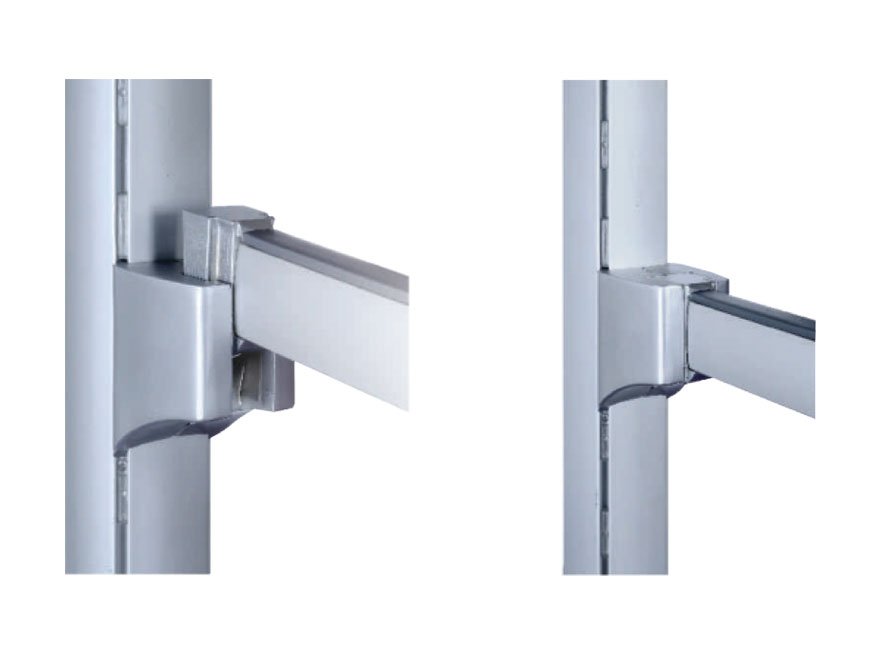 Adaptor
A unique hooking system called adaptors are developed corresponding to adapt to both Syntrack profiles, the adaptor is designed to mount a universal adaptor plate. All accessories fitted with Syntrack adaptor plates can be used in all Syntrack profiles. Once the accessories are inserted into the adaptor, it gets locked into place & does not move up or down unless the accessories are removed.
Intersync Technology
The unique 'Intersync Technology' invented by INSYNC, allows the Syntrack range of accessories to be used in multiple structural profile designs, namely Syntrack channel & Syntrack Uprights.
Download Catalogue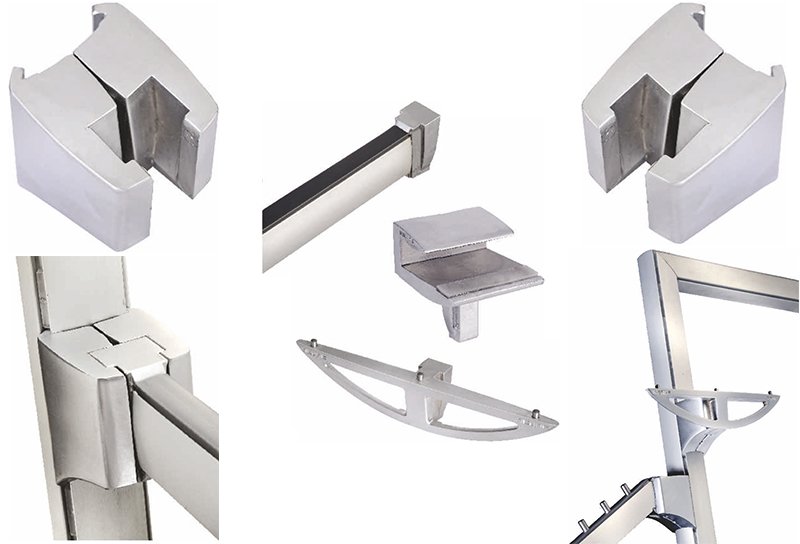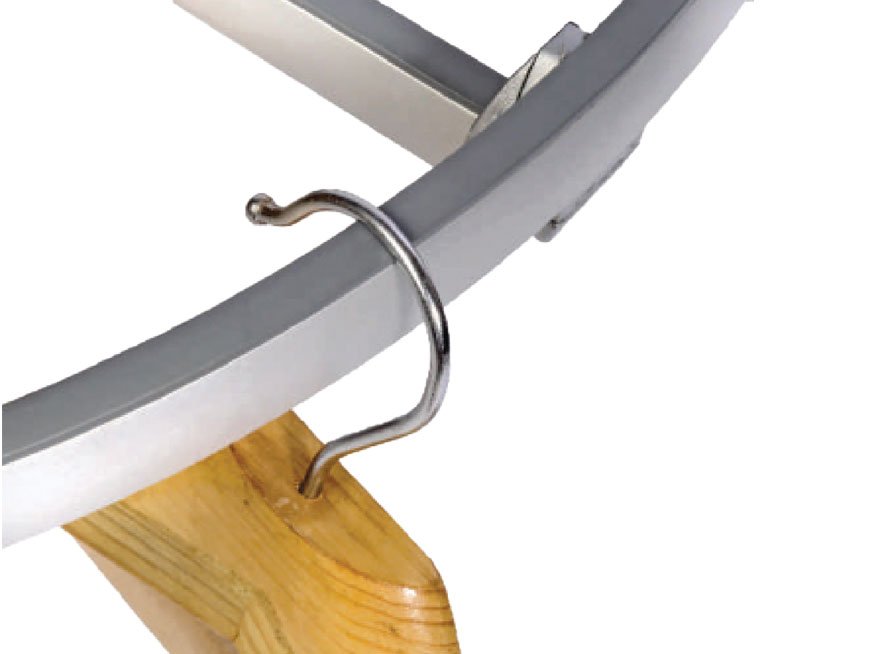 Anti-Friction
The Syntrack Accessories have been fitted with a specially designed anti-friction strip to protect the accessory profile from scratches, resulting from friction with metal hanger tips.
Shelf Bracket
The tilt and insert feature ensures ease of mounting the glass shelf into the bracket. Once mounted, the shelf is locked and cannot be dismounted unless it is lifted.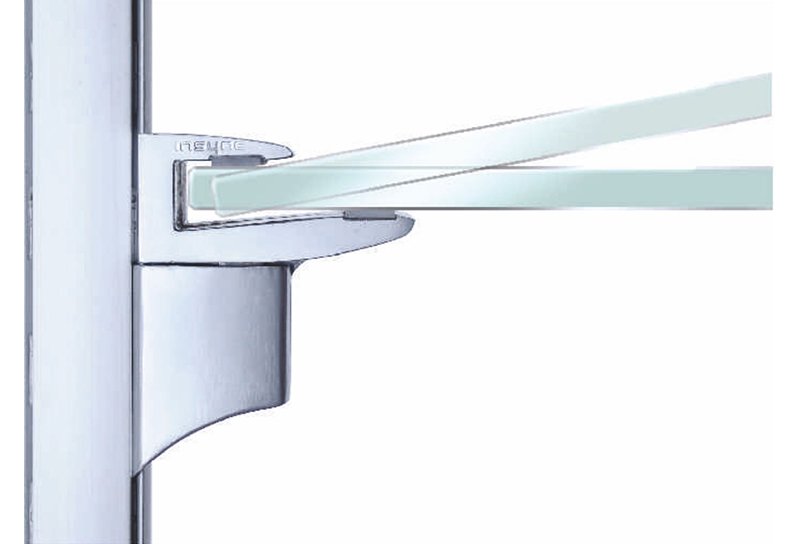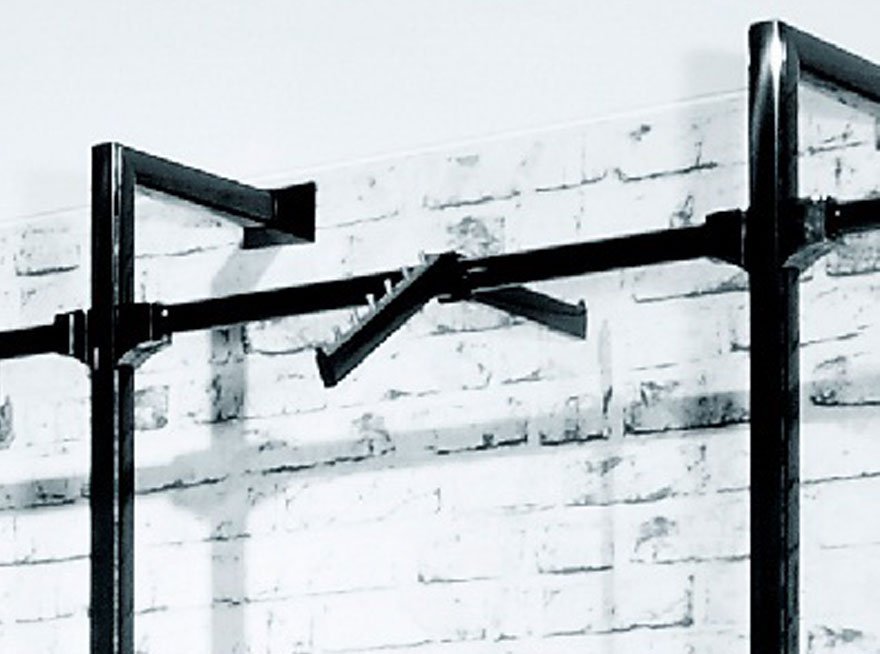 Amazingly Versatile
This amazingly versatile crossbar can be used for side out hanging or mount the 2 sided arms for front out hanging.
Curved Crossbar
Create circles, semicircles and waves in your store by using the bars. You can enhance the look of the store with a visual enhancement that looks less crowded. With a curved crossbar, create exciting new dimensions by using the curvature of the cross bars. Now, creating unique new displays to enhance the visual appeal of the store space.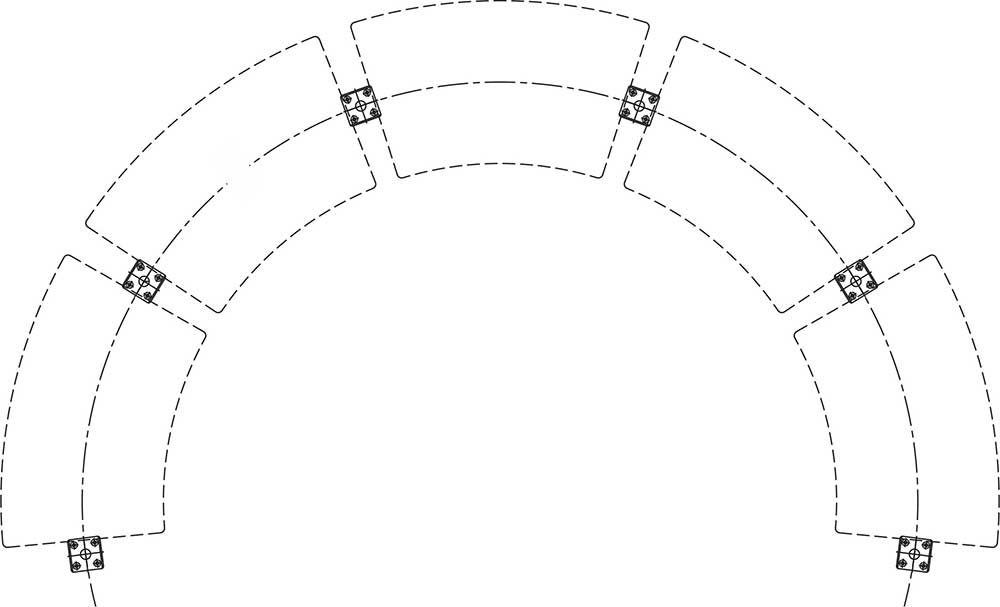 Download Catalogue
SYNTRACK ACCESORIES