IN
TERPRISE
PARTNER WITH INSYNC

SUMMARY OF BENEFITS
Be part of a mission to Empower the Future of Retail by providing your customers with a relevant solution for their current and future needs at a great value.
Gain from over 5000 hours of research and over 30 years of experience of fitting out retail spaces of different sizes, formats and budgets.
A decided edge over shop fitters competing with basic solutions.
Quick and easy project turn arounds.
Reduced efforts and increased revenues.
Fantastic returns on capital.
A partnership that gives you access to a pool of talent and an extended manufacturing base in India, where the cost of doing business makes design, development and manufacturing cost effective.
An experience center that elevates your design and build capabilities and makes it a tangible reason for a customer or design studio to spend time at your space. Giving you a greater influence over the customer or design studio.
"We met with the CEO of INSYNC Huzefa Merchant for the first time in July 2010. He introduced us to the fixtures industry, INSYNC background and took us through the company products followed by the INSYNC franchisee system. Our impression of the products and the people we met at INSYNC led us to decide and initiate the Franchisee set-up with the company. 3 years later, now, we are glad we did and greatly value the customer service attitude, the products and the willingness to work on customer feedback to develop new products, shown by team INSYNC. We would love to recommend INSYNC for anyone who wishes to take up a franchisee and/ or its products. The feedback from the end customers (the retailers, sub dealers, interior designers and architects) also is excellent and very encouraging. Starting from the initial hands-on training to the support on specific project requirements from INSYNC is commendable. We are proud to have completed display for hundreds of showrooms covering more than 2 lakh sq. ft. of floor space across the state and look forward to a long lasting relationship with the brand."
See On Youtube

"We've been in the indore market for over 2 decades now and are a well known name in the market, but taking the Franchisee of Insync would definitely be one of the defining moments for us. We deal in a large variety of products and product catagories through our showroom, but none of those gave us recognition with architects and designers the way we gained while promoting Insync's innovative shop fitting solutions. This is a completely new line of business and gives us a very big edge over our competitors, because its not available with anyone in our region. Insync's distribution policy of keeping selective distribution and giving exclusivity in our region has been of great help in gaining favour with designers. Insync support in assisting us with regular visits, guidance and giving us regular know how from their experience of working with leading retailers and designers has made it very easy to understand and deal in insync's products. Our business with insync has been growing regularly and consistanctly and the footfall of architects and designers for insync products has a very positive effect on the sales of our other products."
See On Youtube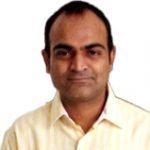 We are associated with Insync. We know that all the retail outlets in India and all over the world they are coming up with a great space in an evolving manner and they are very conscious about their aesthetic value of their products and therefore they have started coming up with new display systems with high finish. To give this a new venture we came across Insync and while discussing the products with them we found that the product and the finish they give to the display systems they have is a state of art and a very flawless finish. It's the product and the flexibility of the product made us think that we go for a venture of this product with Safe & Insync.
See On Youtube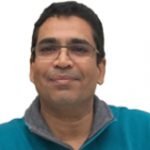 We design Award winning Shop Fitting systems.
So you can design retail spaces that are exciting for the shopper, make merchandise exploration fun and inspire meaningful engagement with the brand.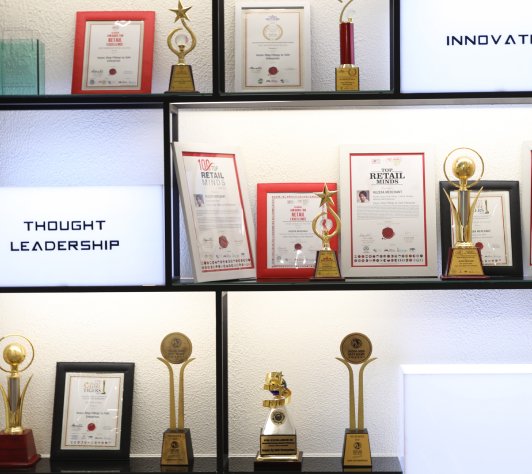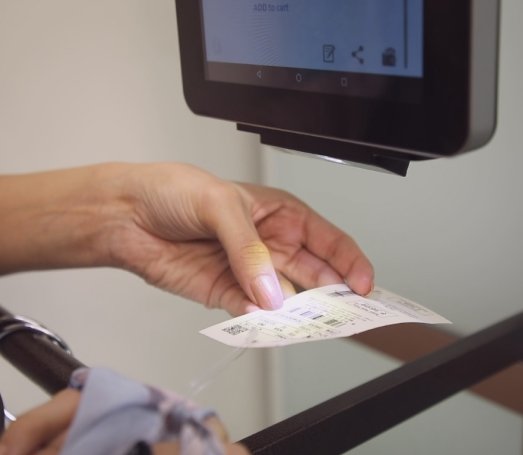 THE 21ST CENTURY BELONGS TO THE SMART SHOPPER
If you look around you everything is moving to SMART! SMART Cars, SMART Home, SMART Phones have created the SMART Shopper! A shopper that has higher expectations that demands efficiency has low patience and is better informed than ever!
CAN WE TRANSFORM SHOPS INTO SMART SHOPS?
YES WE CAN !!!
With our award winning SMART Shop fitting systems and with your capability of building custom solutions
We can Re-Stage Retail For The SMART Shopper Together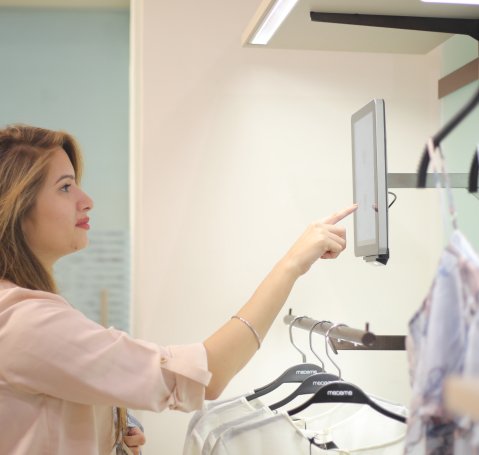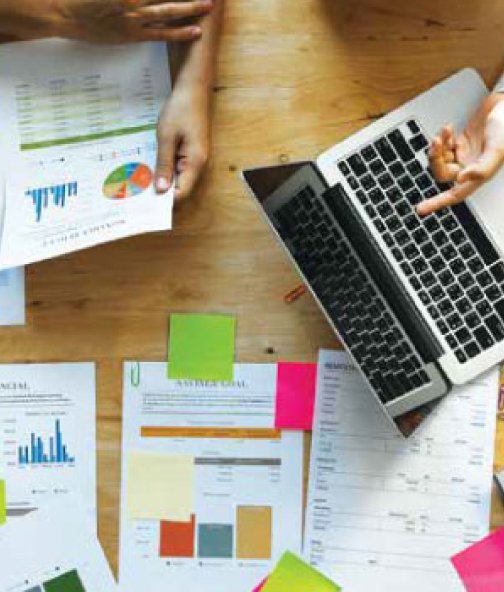 We have invested over 5000 hours into research 15,000 hours into development and testing to create a comprehensive range of over 3000 + shopfitting components.
So that you don't have to value engineer every project from scratch!
15000
Hours of Development
3000+
Shopfitting Components
Our Portfolio includes Electrified shop fittings capable of integrating LED Lights into Merchandise supports , digital Signages and even IoT into our modular and simple to use shop fitting system.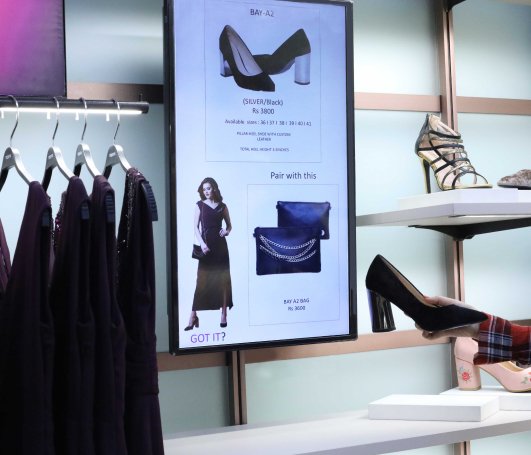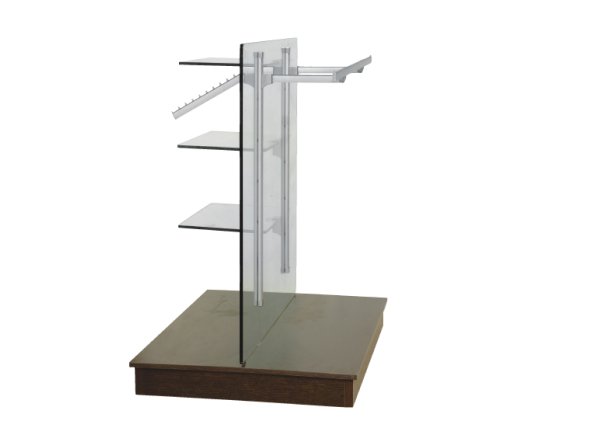 Besides this we also have solutions that can be mounted on glass, a fixed onto pillars and walls, suspended from the ceiling or used as FSU in the Center isles.
OUR EXPERIENCE YOUR ADVANTAGE
We have been custom designing fixtures for the retail sector since 1991 and understand both the complexities of custom fixture manufacturing and the pit falls that come with it. So we channelled our knowledge of fitting out over 42,000 projects spanning an estimated 30 million Sq.Ft of retail fitout across India, Middle East & East Africa.
Into Shop fitting solutions that are pre-engineered for
Safety & Stability
Optimised for Logistics & Storage
Quick & easy installation
Value engineered for best in class return on Investment for the retailer and unmatched return on capital for our partners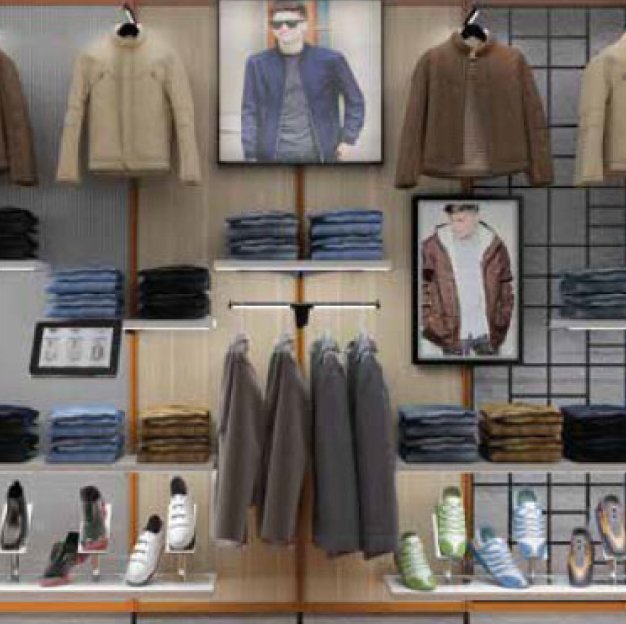 Best of all our shop fitting systems are designed with the philosophy "Standardised Engineering, Customizable Skins" that means that you can create bespoke looks and applications built around our pre engineered list of over 3000 parts and we can work with your teams to create custom parts that fit into our systems.
INSYNC has been the recipient of multiple awards from prestigious organisations like
• Times Network for Most Innovative Retail Solution
• ET NOW for Most Innovative Retail Solution
• Golden Globe Tiger for Best Shop Fittings
• Radio City for Excellence in Manufacturing Retail Fixture
• Franchise India for Retailer Supplier of the Year
Our Founder & CEO Mr. Huzefa Merchant has been fated as the 100 Top Retail minds (INDIA) from 2018 to 2020, 3 years in a row and also won the Golden Globe Tiger Award as the Young Achiever of the year at Kuala Lumpur Malaysia for his contribution to retail.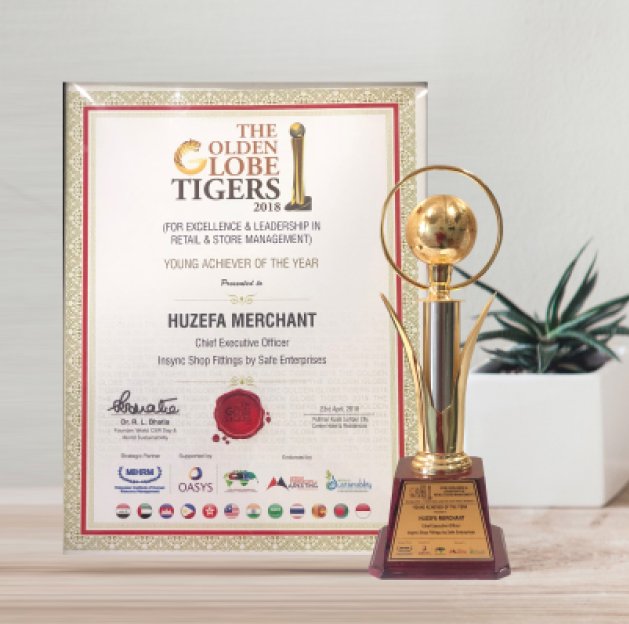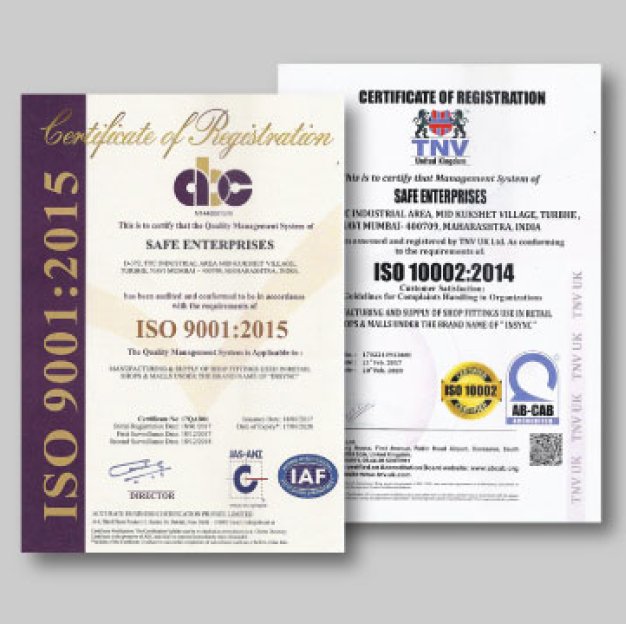 We have also received INDIA 5000 BEST MSME AWARD FOR QUALITY EXCELLENCE and our organisation is ISO 9001 : 2015 certified for quality assurance and ISO 10002 : 2014 certified for customer complaint handling. Ensuring the highest global standards so that you can rest assured that your customers will get nothing but the best and that we would respond to challenges quickly and efficiently.




We have been partnering with organisations around India, Middle East and USA that share our vision to Empower the future of retail and have collaborated and co created retail spaces that are both beautiful and functional. Our Partners are Shop fitters with custom design and build capabilities with a fully functional wood joinery or Shop Fitting distributors who are engaged in the sale and distribution of shop fitting systems. Where we also add to their portfolio the, ability to create custom fixtures through our factories in India giving them a cost advantage over their locally produced competition and a quality advantage over the unreliable chinese imports.
Our partners create INSYNC experience center's and are willing and able to stock and sell INSYNC shop fittings through their connections with retail design firms through specifications or are able to get our shop fittings specified into their pre existing contracts with retailers.
Their reputation and relations with their customers and design fraternity are key to our mission to empower the future of retail.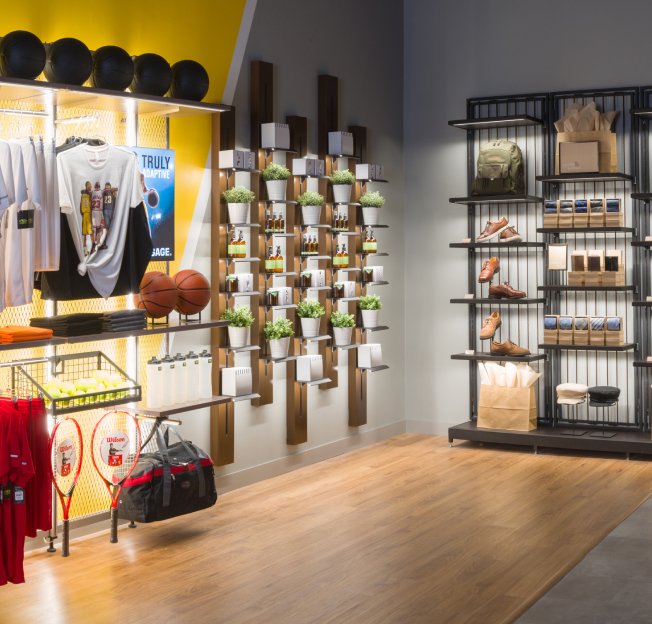 The culmination of our partnership is the Experience Center, where a live example of our value proposition is brought to life by integrating our Shopfittings & SMART Solutions into fixture mock ups that showcase your custom design and build capability.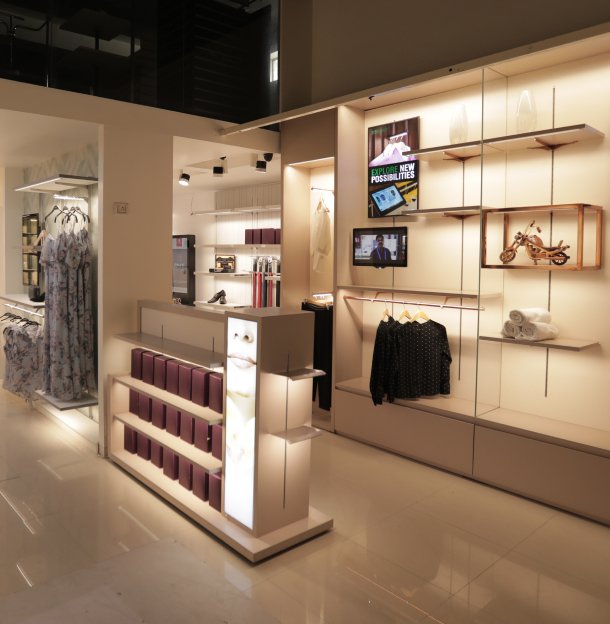 SEEING IS BELIEVING
Today where the world is crowded with digital marketing initiatives the value of physical experiences is realised more than ever. Our experience center's are envisioned as platforms for knowledge transfer where retail design professionals, retailers and our teams collaborate to create the future of retail.
Our Demo zones are built to give designers a hands on understanding of the technical aspects of the shop fitting systems while the mock up showcase to the retailers the multitude of design & execution possibilities using our systems.
" Our Experience Centre in Mumbai which is at our Head Office has a conversion rate of over 70% and here we are able to not only augment the value we add to our customers but also assist them in seeing the value of our integrated solutions like IoT and digital Signages in turn adding to our revenue with every transaction. "