30

,00,000+
SQ FT RETAIL FITOUT
30

,00,000+
SQ FT RETAIL FITOUT
IN
NOVATION


Shop Fitting Systems
Shoppers today, not only have the choice to buy from you or the store next door, but also enjoy the convenience of buying online!
So, in a world where your retail store is facing a whole new challenge, does your store have what it takes to keep the shopper engaged?
At INSYNC we understand this challenge and have created innovative solutions that can empower your stores to take on the challenges of the PHYGITAL age!
By using our electrified fixtures, you can ReStage your stores to be INSYNC with today's SMART Shopper.
Our Product Portfolio is divided into 8 Shop fitting lines that are engineered for safety, longevity, flat packed shipping and easy installation. Each product line is unique in its purpose and application yet can work IN SYNC to create unlimited possibilities of retail staging.
Best of all our shop fitting systems are designed with the philosophy. "Standardized Engineering, Customizable Skins" that means you can personalise your space using our large selection of merchandise supports, metal finishes and wooden textures and we can custom build merchandise supports to fit into our systems to support your retail requirements.
So whether decorating the full store, a focal point, a window installation or a pop up shop we have something for you to work with, at a roll out friendly price point!
We were first introduced to Safe Enterprises through one of our brand INMARK. All the central furniture and panel wall were supported and manufactured by Safe Enterprises. Personally, I was really impressed with the quality, the end product, the prices, and the attention to the smallest detailing in the packing of the shipment. The idea they provided was really smart and really did compete with European standards. Based on our past experience with them, we introduced a different brand and a complete set of panel walls and we've already placed an order, which has been shipped to 5 new stores. Someone would think this is really a gamble, but for us it's a matter of trust in their quality. I have been to their manufacturing unit and seen the samples and all their different models and it's really, really impressive.
See On Youtube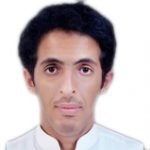 Integration of technologies in store solutions is inevitable today For example,  in the context of store fixtures, when they are integrated with the smart technologies, they can actually help in efficient inventory management. SAFE was an early adopter of technology and they have definitely been ahead of the curve.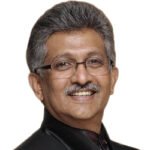 We are based in US and speaking at instore Asia, It's great to visit the Insync Booth. It's great to see quality & innovation come together within one roof and I am really impressed with the continued innovation and progress of the company in making world class products.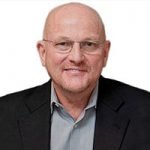 Researched Not Fabricated!!
From the Perspective of the Brightest Minds in Retail