When Form Blends with Function!
When Form Blends with Function!
As a retail designer, have you ever felt, the high strain of expectations from clients? Where you're expected to design retail environments that are both aesthetically pleasing yet practical in function!! The design has got to be 'never seen before'!! has got to be roll out friendly yet built to a stringent budget??
We feel your pain!! We've been supporting retail designers since 1991 in bringing to life their brilliant concepts while blending them with the expectation of the retailer.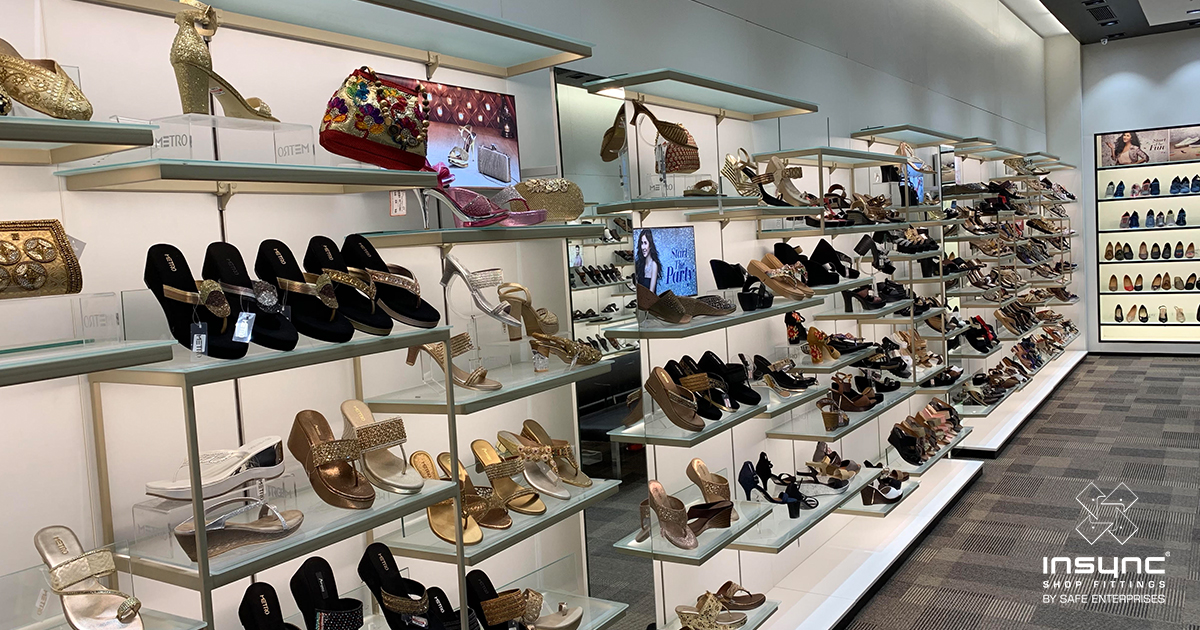 When Metro Shoes was redesigning their identity, INSYNC worked hand in glove with their design agency to create a shop fitting solution that blends form and function into an affordable solution, that can be rolled out quickly and effortlessly across the country. The Design agency short listed our Award Winning ENGAGE FNL Powered shop fitting solution as the base solution and designed a custom frame work of tubular frames and portals embedded with LED that draws power from our ENGAGE FNL electrified tracks. Providing a completely flexible solution without any visible wires!! Light on every shelf, illuminate every merchandise perfectly yet eliminates the hassles of wire management. The shelves, simply FIT N LIGHT!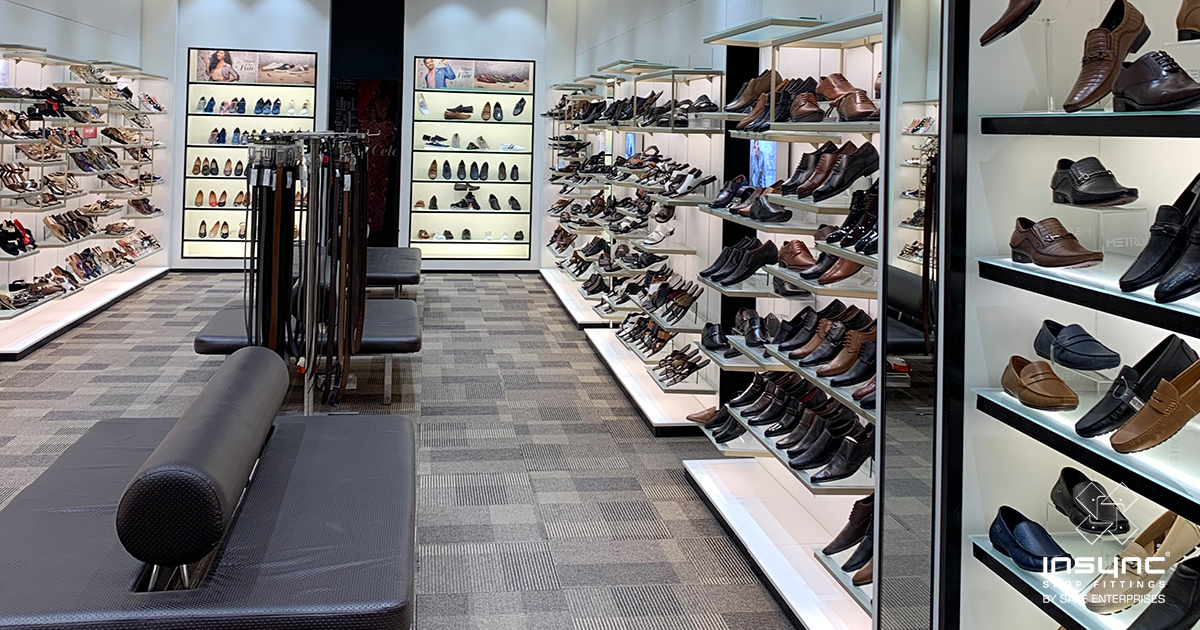 To add to that convenience, the ENGAGE FNL can also power up signages, so for the first time giving the designers and Visual Merchandisers the ability to plan back lit signages in line with the merchandise. Not only did that increase the effectiveness of the communication but the best part is that there is no space wastage. Also, the flexibility of FIT. N. LIGHT signages helps the store staff move the signages around at will, ensuring the store is always looking fresh!!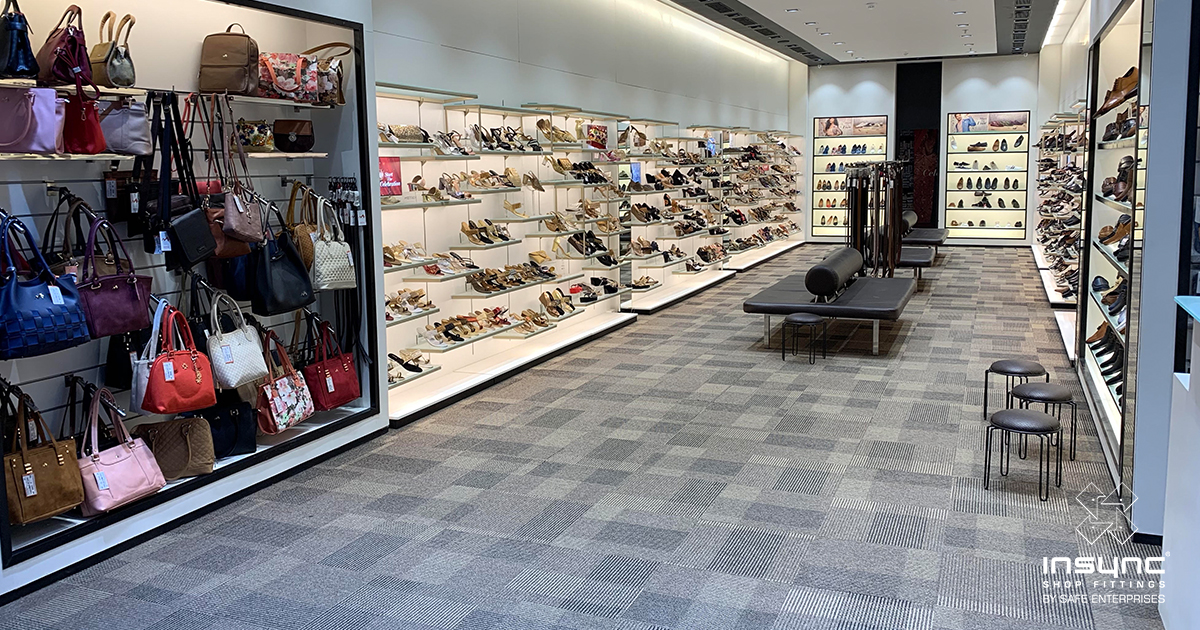 This project is a brilliant example of the effective use of standardised engineering blended with customisable skins. Where designers get the benefit of using our standard parts and do not have to go through hassle of designing every element from scratch, can rely on safety and technology provided by INSYNC while adding their own signature style with custom built parts that are engineered and built by our highly experienced team at INSYNC.