Designed for Strength & Stability
Forte Shop Fittings: From it's muscular base to it's heavily built uprights Forte is designed for strength and stability.
From the quick fix wall mounting system to the interlocking connectors and base mechanisms, Forte is built to be assembled quickly and effortlessly to present a milieu of different Merchandise categories and shelf depths.


Every part is built to support the merchandising needs of large box retail formats. Designers can create modular portals, partitions, use a host of different finishes and choose from a wide range of merchandise support accessories to create innovative design and space plans using Forte.
Quick Fix:
Quick Fix wall mounting systems and interlocking connectors and base mechanisms, enable quick assembly.
Product Highlights
The Forte system has been designed with the unique challenges of large retail stores in mind. Stores with high merchandise density, categories and footfall, need the shop fitting system to not only be highly flexible but also versatile in applications. This is the defining feature of the Forte Shopfitting system.
Versatile Shelf Bracket
Multiple Utility:
The uniquely designed shelf bracket of the Forte provides a designer the opportunity to use the same bracket for 25 mm wooden shelves and 10 mm glass shelves, depending on the merchandise category and design concept.
Robust construction:
The Forte is a shop fitting system designed to carry heavy merchandise loads. To support this, it has been designed not only to be strong but also rigid and cost effective. To do this effectively the Forte uses vertical and horizontal load baring members to create an efficient load distribution mechanism. This meticulously engineered assembly is also designed for very high modularity for ease of warehousing and transportation, thus every component of the structural assembly is modular.
Versatility:
The Forte structure can be used in a plethora of different designs to suite different merchandise and product presentation requirements.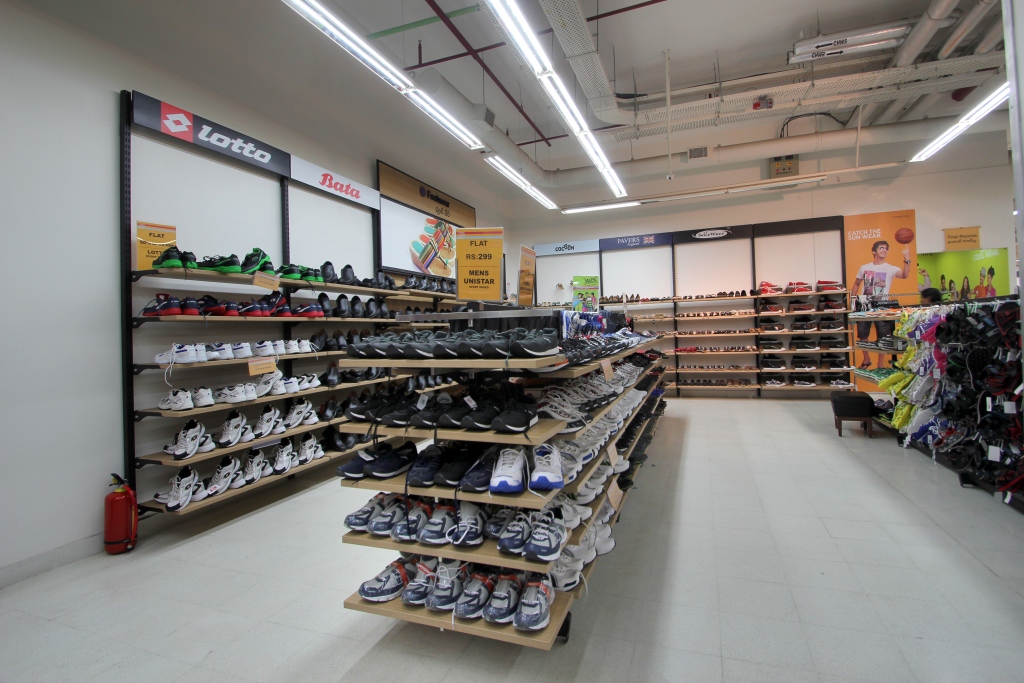 The rugged structural members can be left open to create a raw and organic retail environment.
 Forte structure can also be concealed using a varied range of panels and covers to give it a seamless, elegant appearance.
To create merchandise highlight points or breaks between categories the modular partitions and the highly modular niche can be assembled effortlessly and on site within no time.
Our Experience Centers have a complete mock up of the Forte system in multiple avatars for you to get a complete hands on experience. To make an appointment with our technical managers email us at [email protected] or reach us at : +91 9619885013