Insync Shop Fittings | Achievements of 2017
INSYNC Insight 2017
Here's to the ones that believed, the ones that made it happen, the ones that fought the odds, the ones that made the moves which made a difference, to the creators, the innovators, the perfectionists, to the ones who dared to change the game… Here's wishing you all a Happy and successful 2018!!!
We sign off 2017 with the satisfaction of knowing that we have made a difference and await with open arms the challenges and opportunities of the year ahead.
Cheers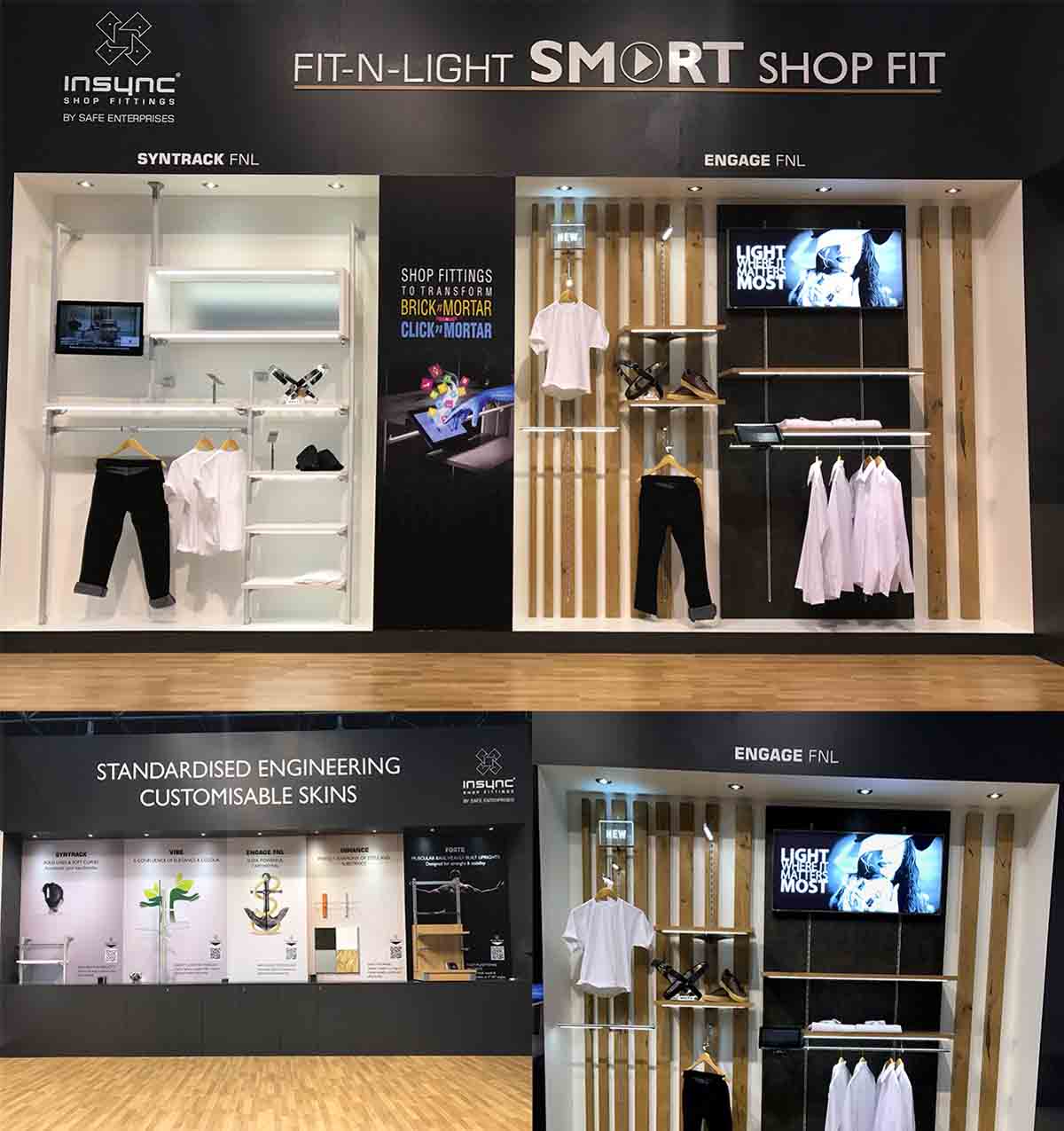 THE FIRST INDIAN SHOP FITTER TO PARTICIPATE @ EURO SHOP
Safe Enterprises can stake claim to being the first in a lot of things, the first organised shop fitting company in the country, the first company to create a comprehensive range of standardised shop fitting components designed, developed and manufactured in India, branded as INSYNC Shop Fittings. The first Indian Shop fitter to have a chain of experience centres, both company owned and franchisee owned in India & the Middle East. Now, INSYNC is not only the first shop fittings brand from India at the Euroshop but also can lay claim to have launched a powered shop fitting solution to compete on the global stage. A solution that heightens the excitement of physical spaces and combines it with the practicality of digital technology to Transform Brick N Mortar to Click N Mortar. It gives us great pride to introduce you to ENGAGE FIT N LIGHT, the SMART SHOP FIT.