Unleash The Full Potential Of Your Retail Space….
At INSYNC every Shop fitting system has been designed with a Core Purpose, to address a set of challenges faced by a retailer and retail designer. From the aesthetics to the functionality, each system is unique in it's own way.
The SYNTRACK shop fitting Eco System was designed to lend a bold yet sophisticated look to the retail environment,  with a laser focus on Optimizing Space-Productivity."
Unleash the full potential of your retail space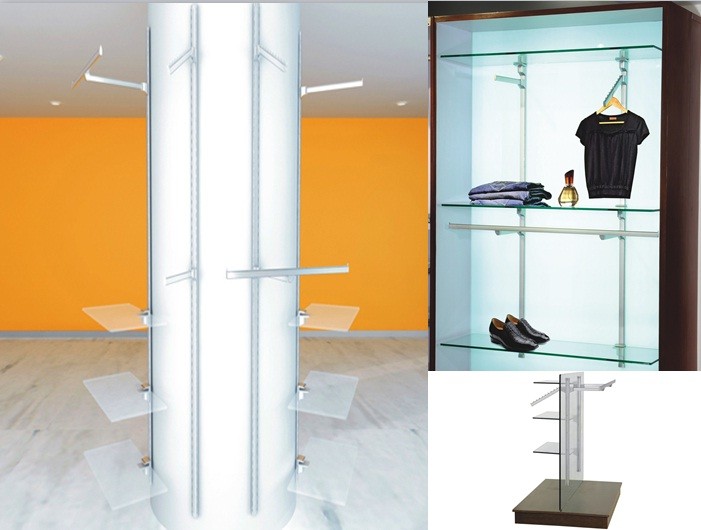 The curved surfaces or pillars available in a retail space can be quite challenging to use for merchandise presentation, so can be mounting fixtures on glass partitions or backlight surfaces, the SYNTRACK channel was designed as an answer to all these challenges.  
 Keep it simple silly (k.i.s.s)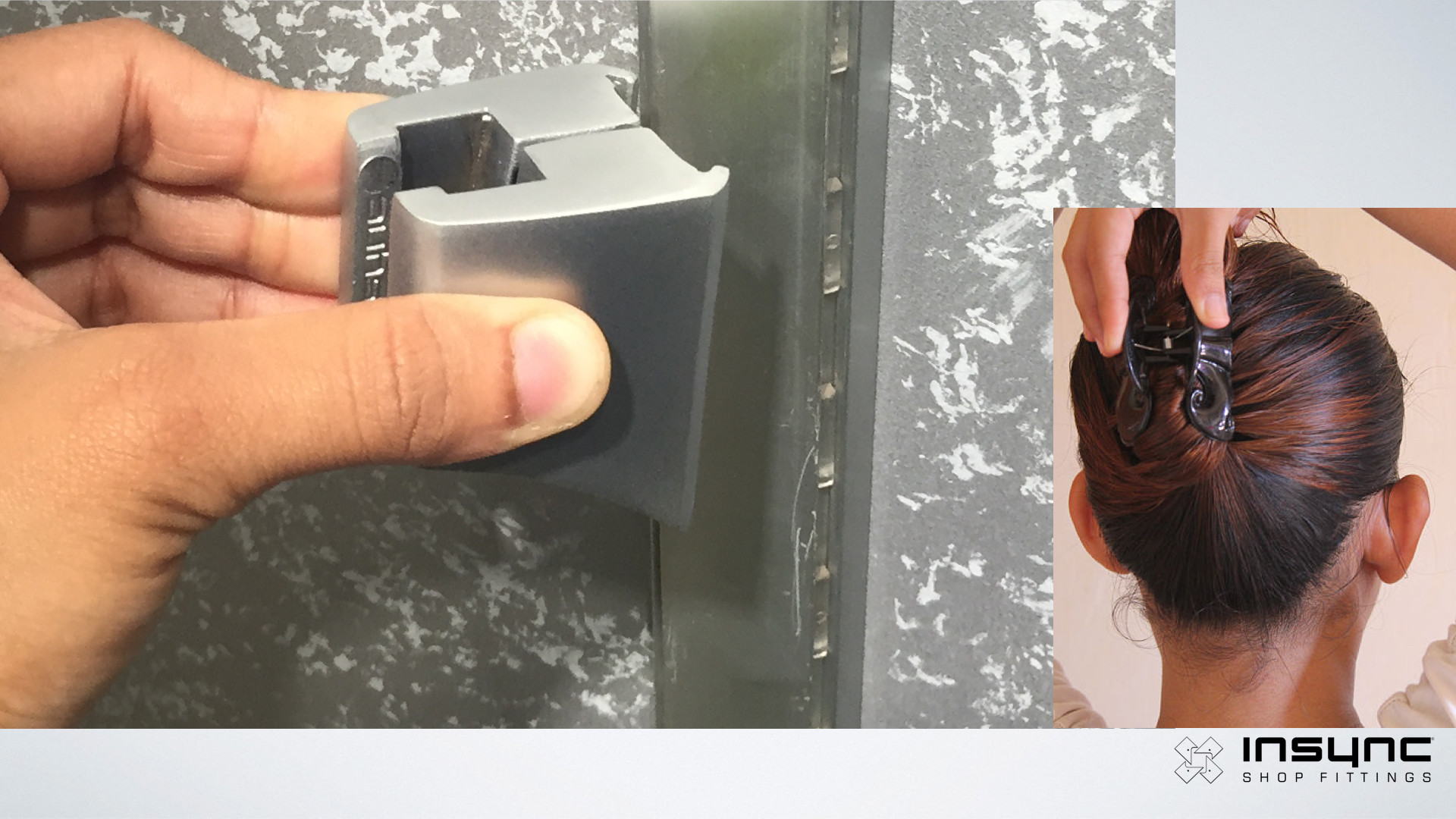 Simplicity and ease of use, is at the core of all INSYNC Shop fitting
Our fixtures are designed around the needs and limitations of the end user, the in-store merchandisers.
Gravity Lock Technology

Shop Fittings have the highest consumer interaction in a retail environment. Hence safety is of paramount importance in the designing shop fitting systems at INSYNC.
SYNTRACK shop fitting systems are designed with a unique "GRAVITY LOCK" mechanism, enabling complete safety.

Adaptor:
Once the accessories are mounted in the hooking mechanism called the ADAPTOR is locked in place fastening the accessories safely.

Shelf Bracket:
The tilt and insert feature ensures ease of mounting the glass shelf into the bracket. Once mounted, the shelf is locked by the force of gravity and cannot be dismounted unless it is lifted in the above manner.

Anti-Friction:
The Syntrack accessories have been fitted with a specially designed anti-friction strip to protect the accessory profile, from scratches, resulting from fixture with metal hanger tips.